aazard's Personal Edited Versions of Tiny Application and Tools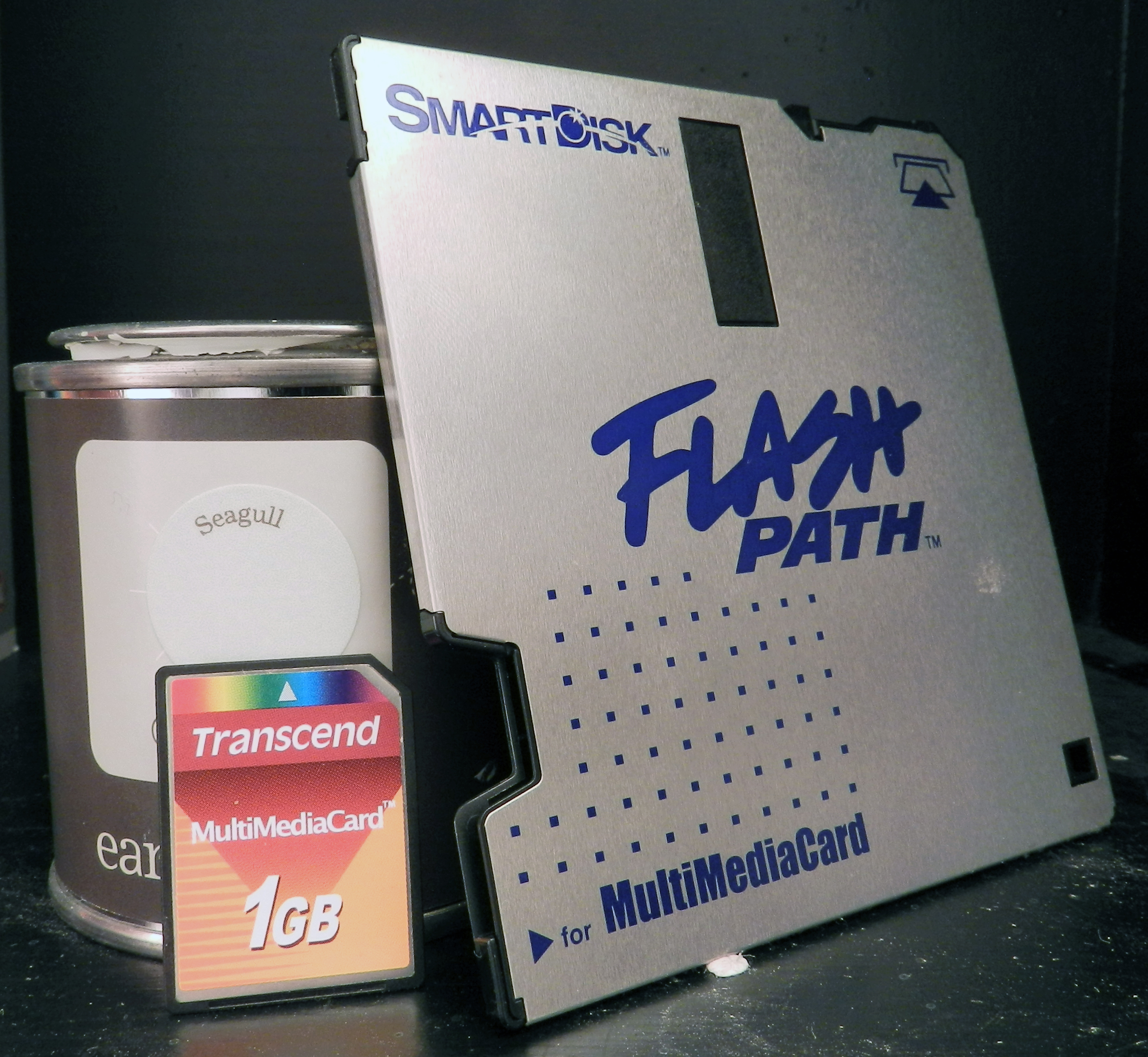 aazard's Personal Edited Versions of Minimal Required Tools For Visual Modding of MOST PC Video Games
(UI Image/audio quality reduced to "600p/45ppi, 16 colours/OS2 gif/24bit alpha & audio cassette quality" to save space, unneeded files deleted)
I Keep them zipped, but the 100k zipper (v1.22, 71kb), that I use to "unzip/re-zip" them, Fits on 2x 2HD 1.44mb floppies formatted to 1680kb, or 1 IBM 2ED floppy formatted to 3360kb, when zipped
Notes:
Limits: 8K (8192x8192 pixels) 3D & image support, export to/from DDS BC1 to BC5, with "nm" normal map support, advanced plain text tags are manual unless Win32Pad is used)
NOT ZIPPED = Ready to Run/Use
Zipped Files are, in this set, "on average, 15% smaller". Meaning, about 1930kb/1.855mb, unzipped sized, fits on 1680kb, when "zipped"
DMF Formatted Floppy (Standard 2HD 1.44mb) Holds 1680kb/1.64mb
DMF Formatted Floppy (IBM 2ED 2.88mb) Holds 3360kb/3.28mb
4mb SD/USB Flash Drive FAT16 (or FAT32/NTFS) Formatted Holds 3906kb/3.81mb
Apps are ALL UPX Re-Packaged, so "disk compression" is no additional savings…just slower.
…
Apps Needed To Create/Edit Up To 8K 3D, Normals & Images, plus edit cfg/ini files
MW-GFX ConvimX, image converter, DDS to BC5, includes viewer @ 506kb
- 1028kb if you need ACE support & help dialog,
- check file tooltips in explorer to find/delete any unneeded files
Fotografix, "Pro" editing 7.8mb 8K images with a @ 276kb app...beautiful
nJob, Normal Map tools @ 1184kb
MeshMagic – 3D editor @ 347kb
TheGun, Plain text editor @ 6kb
Sub-Total: 2319kb NOT ZIPPED
…
You could stop here and do ALOT!
…
Nices:
AviTricks: Avi video/audio editor. Chroma key, mux wav/avi/bmp @ 475kb
Divendos Screen Capturer: Screen Shots in bmp/recording in avi @ 139kb
Streamosaur: Audio recording in wav/etc @ 20kb
Wave Edit: edit audio @ 22kb
Avi2wav: extract wav audio from avi video @ 157kb
Sub-Total: 813kb NOT ZIPPED
…
Needed + Nice's = Total: 3132kb NOT ZIPPED
…
Media Extras:
Naughter', EZView, pure image viewing GOLD @ 54kb
Petr Lastovicka, of Tiny Player the  A/V media player that's @ 80kb
Voyager XG:  an enhanced IE web browser @ 89kb
Sub-Total: 223kb NOT ZIPPED
…
Needed + Nice's + Media Extras = Total: 3355kb NOT ZIPPED
….
Packagers For Distribution
100K Ziper, Tiny archiver, Zip & Unzip files, has SFX support @ 71kb
Pablo Software Solutions Little Install Builder, Basic Setup Maker @ 46kb
Sub-Total: 117kb NOT ZIPPED
…
Document and Website Makers:
Atlantis Nova - Doc app, add images, open doc (save rtf/txt) @ 390kb
Smart Free PDF, create rich PDF's with pictures @ 323kb
WYSIWYG Web Builder v2.8 Freeware, @ 354kb
Sub-total: 977kb NOT ZIPPED
…
BIG TOTAL: 4448kb/4.34mb NOT ZIPPED
- Possible 674kb reduction = 3774kb/3.68mb NOT ZIPPED
Optionals, not "needed" in base packs: But nice to have & tiny
Office:
Atlantis lite, pdf/docx able word processor with spellcheck @ 1768kb
Spread32 (xls/cvs version) Spreadsheets @ 172kb
Spread32 (xlsx/cvs version) Spreadsheets @ 942kb
CSV Board, csv database maker @ 72kb
Free PDF to Word, @ 313kb
Cool PDF Reader (v1), @ 586kb
Pico Sticky Notes @ 11kb
TIA PDF Editor @ 5881kb
EVE Vector Diagrams & Drawing @ 74kb
NCH Presenter, can open PPTX, @ 969kb
Softmaker Free Office Presenter 2010, saves as PPTX @ 4702kb
Pixie, color picker, @ 10kb
Portable Calendar 3, @ 23kb
Rename files, @ 128kb
SearchMyFiles, @ 78kb
Metalogic Finance Explorer @ 353kb
MemPad @ 81kb
Internet:
Selteco FTP Client @ 94kb
Mereo HTTP Server @ 34kb
MailPeek FULL email client, no SSL @ 78kb
PassPack: Secure Password Keeper @ 14kb
nPOPuk Full email client with SSL @ 204kb
Green Browser @ 1019kb
Safety:
DS Del, Secure file deletion @ 8kb
SureCrypt, Encrypt/Decrypt files @ 10kb
Kill Box: End process, unlock/delete files @ 38kb
TasKill, @ 7kb
SS-backup, @ 68kb
Netstalker firewall, @ 463kb
HiJackThis Dragokas fork @ 1533kb
Roadkills undelete, @ 48kb
EnCopy4 @ 22kb
Xpass, recover hidden passwords @ 13kb
System:
Antmem, memory manager, @ 1kb
Ulitmate CD/DVD Burner @ 340kb
Commander, Better File manager, @ 102kb
Folder Reports, disk space tool, shows folder sizes @ 22kb
PureRA, disk cleaner @ 23kb
Media:
Wav2mp3, wav 2 mp3/mp3 2 wav, @ 83kb
Stoik avi2wmv, avi 2 wmv/wmv 2 avi @ 89kb
AviScreen, Screen record tool with audio @ 287kb
- Can remove Streamosaur if used
Send to convert, more image formats, no DDS, conversion @ 209kb
Flicflac, more audio formats conversion @ 1061kb
DP Video convert, more video formats conversion @ 3972kb
7z (v9.2) more archive formats, @ 786kb
…
…
Smaller, or bigger, Options:
SGsoft's SG WordPad, a RTF & Plain text editor (saves as rtf/txt) @ 17kb
- if it replaces "Atlantis Nova", reducing 373kb of space used
PDF Producer: Plain Text PDF creation @ 22kb
- if it replaces "Smart Free PDF", reducing 301kb of space used
Savage Edit: Slightly more feature full Plain text editor than "TheGun" @ 14kb
- if it replaces "TheGun", adding 8kb in size difference
Win32Pad - notepad replacement @ 26kb
- if it replaces "TheGun", adding 20kb in size difference